NEW YORK CITY — An hour-long subway ride from JFK to a Brooklyn hotel overlooking the East River took me to a week's home away from home for perhaps Charleston's most famous band right now.
It was early March, and I had known herd of horses was going to be on "The Tonight Show Starring Jimmy Fallon" and "CBS Saturday Morning" as a musical guest for over a month but was sworn to secrecy. That's because my significant other just joined the band as their new guitarist ahead of the release of their latest album, "Things Are Great" (recorded locally with producer Ryan Wolfgang Zimmerman), and touring this summer with The Black Keys (with a stop at Credit One Stadium on Daniel Island).
Brett Nash isn't the only musician in the group, originally formed in 2004 in Seattle, who lives in Charleston. Most notable is lead singer-songwriter Ben Bridwell. Longtime drummer Creighton Barrett also calls the Lowcountry home. Keyboardist and guitarist Ryan Monroe resides in Columbia and bassist Matt Gentling lives in Asheville, North Carolina.
They had all come straight from Tampa, where Brett played his first gig with the band – the Gasparilla Music Festival — after rehearsals in Nashville, Tennessee, the previous week.
I was lucky enough to spend a few days in New York to see a slice of local rock star life.
Speaking of slices, I was able to enjoy a pizza the size of my head while sitting on a bench painted with the likeness of the Teenage Mutant Ninja Turtles alongside Brett, Ryan, and Matt during my trip. Creighton joined in for a read from the nearby board game, graphic novel and toy store forest of geekswhere the band rocked out on guitar pedals and walked away with new material and art.
But the main purpose of my stay, of course, was to see the band that now claims Charleston as their home in person on "The Tonight Show" at NBC's Rockefeller Center Studios on March 3.
While the late-night talk show airs at 11:35 p.m. on East Coast TVs, audience members must arrive by 3 p.m. and begin the recording process before the show is actually filmed at around 5 p.m.
I grabbed a $4 bodega BLT and ate it by the fountain in front of Rockefeller Center at 2:30 sharp before waltzing through the neon lights not knowing where I was going or what I was really doing. I was just told which entrance to use and bring my vaccination card and wear a mask.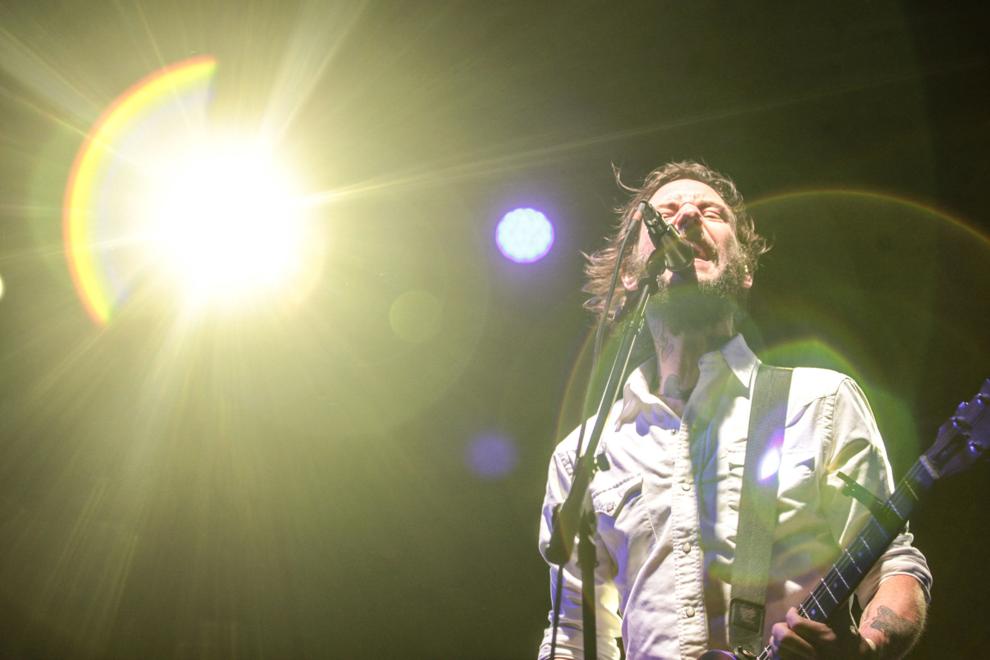 Due to current COVID-19 protocols, I was not allowed backstage, where the group was able to relax for most of the day while enjoying a green snack room and meeting the man from the time itself. Brett later told me that he got to shake hands with Fallon while the host raved about being a Band of Horses fan.
I was able to skip the first winding line of ticket holders thanks to my "group guest list" pass. I was escorted to the "VIP sofa" with a view of rotating screens displaying photographs of NBC talk show hosts, from Fallon to Seth Myers, before being personally checked into the Peacock Lounge.
This is where my real wait began, about an hour, before I was told to turn off my cell phone and be escorted in an orderly fashion into Studio 6B. Once every seat was taken, house band The Roots came in and entertained a bit before things got started.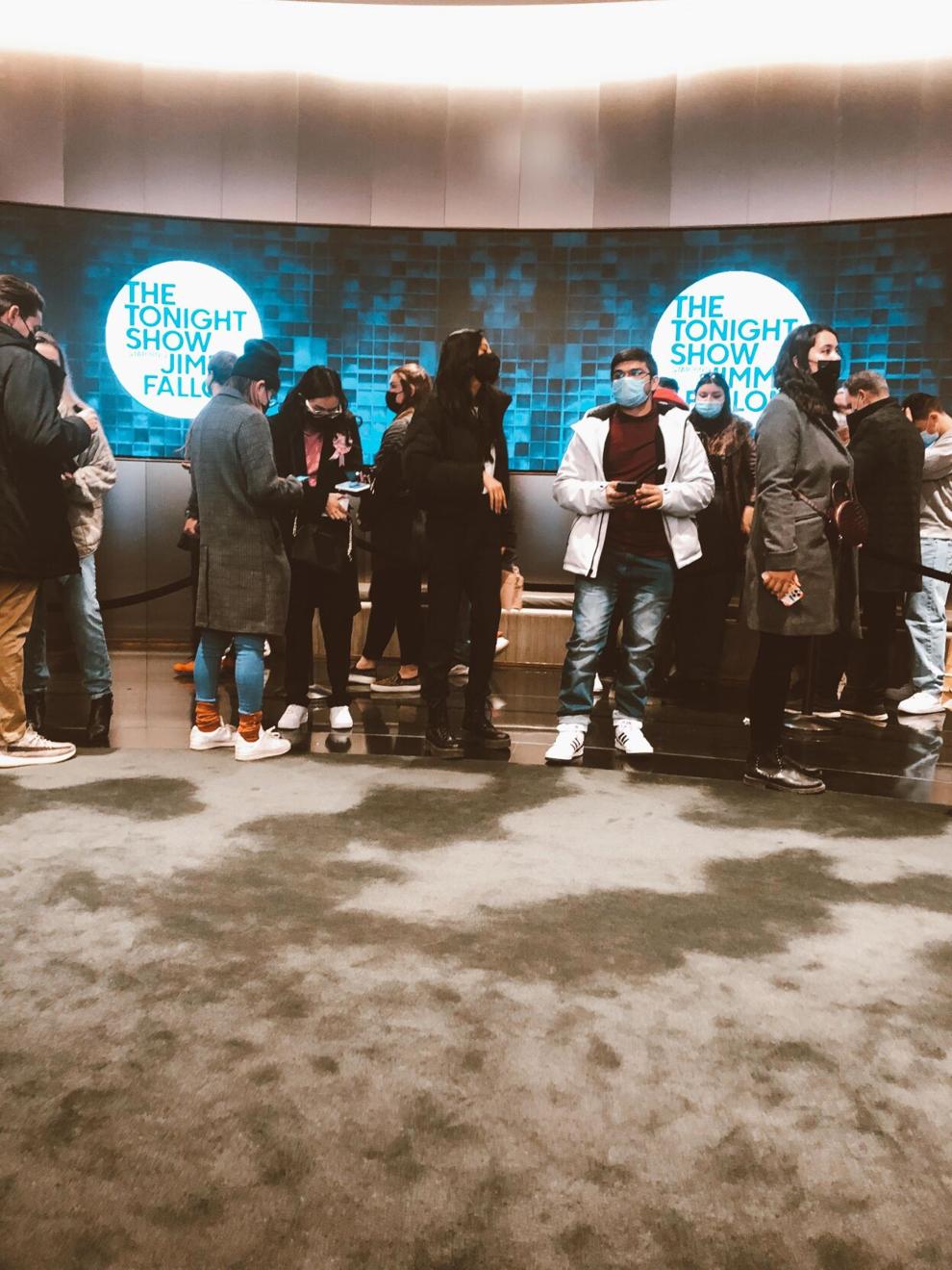 It was a whirlwind as the show unfolded and the audience was incited to a steady stream of laughter and applause. Guests on the show were Dua Lipa, the pop sensation who arrived in outrageously fuzzy knee-high boots, and Scottish heartthrob "Outlander" Sam Heughan.
Between the public and the stars of the evening, a whole team of cameras was ready. It was a true behind-the-scenes look, where commercial breaks were scenery changes and makeup touch-ups.
One of the most heartwarming moments was the surprise of a lifetime for an 80-year-old grandfather who went viral on the internet for his love of Dua Lipa. He was tricked into thinking he was going to be interviewed for a radio show about it, but he actually met his idol live on "The Tonight Show." It was fun to watch this unfold in real time.
Finally, at midnight – literally, for viewers who would tune in later that night – Band of Horses had their big moment, performing new single "Crutch" live on stage. Seemingly effortless and flawless, the band performed the track in one take to cheers from the audience (coming perhaps a little louder from my row).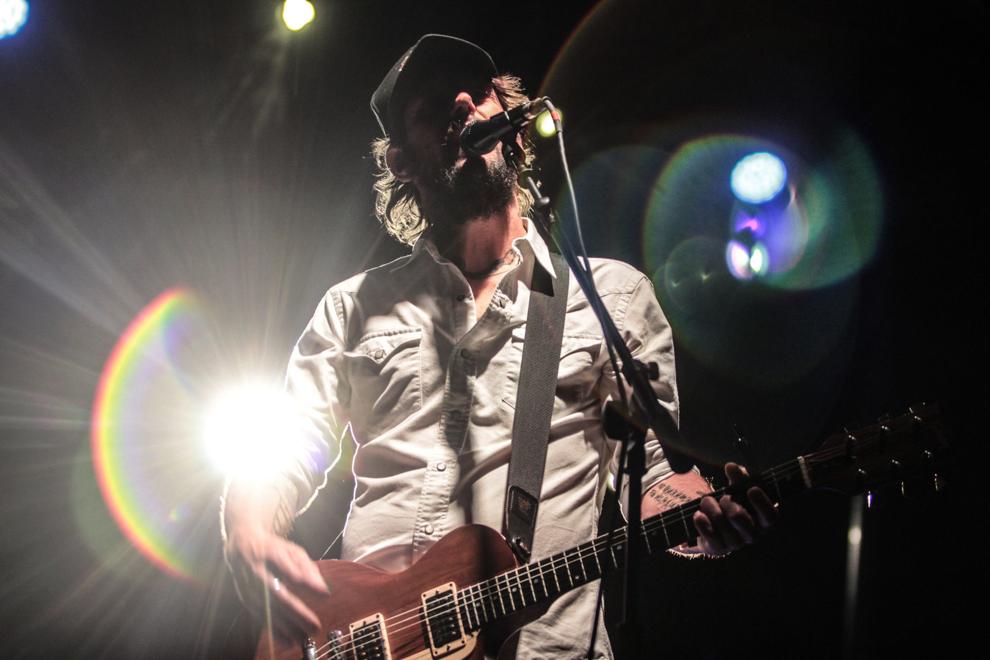 And just like that, the band was driven back to the hotel in a private van, while I walked out through the gift shop and ironically landed a "Saturday Night Live!" T-shirt (sorry, Jimmy!).
Then, after celebrating with a burger and a cocktail at the hotel's rooftop bar, we returned to the room with some friends who were in town to watch the show as it aired.
Rock star life.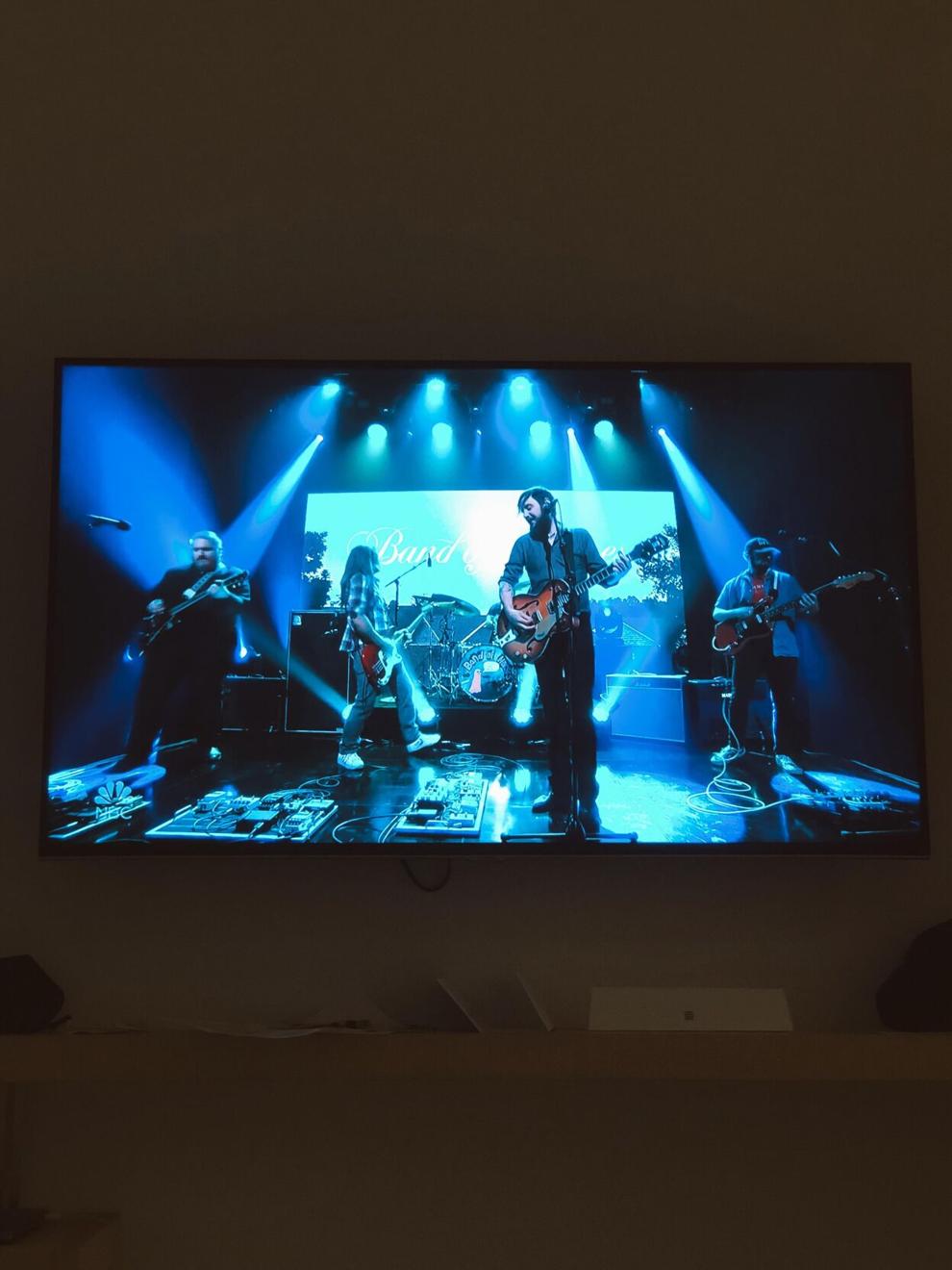 The next morning I took the hour-long subway back to JFK to catch a flight home and cover the Charleston Wine + Food Festival. Had to leave before the band played on "CBS Saturday Morning," but this three-song performance added another check mark to the band's national TV list for the week and surely gave it a boost. to the new album and the upcoming tour.
Between now and the tour with The Black Keys in July, Band of Horses will play three festivals: Bear Shadow in Highlands, North Carolina; Shaky Knees in Atlanta; and Pulso GNP in Querétaro, Mexico.
These are all exciting things, and not just for the band, but also for Charleston, which has also produced national players like Shovels & Rope and Susto, and which has its own buzzing, original music scene, presented weekly at venues like The Royal. American, Tin Roof, Purple Buffalo, Tobin's Market and Awendaw Green.
You could say "Things are going well", and Band of Horses is only a slice of the pie.